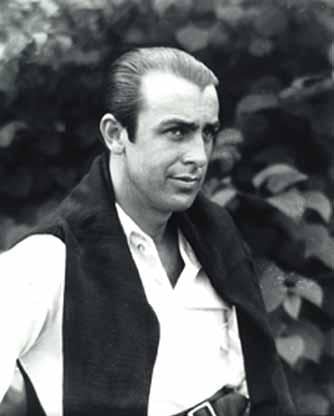 John Whorf was a famed twentieth century watercolorist who specialized in maritime scenes. He was born in Winthrop, Massachusetts, in 1903. His father, a commercial artist and designer, urged him to formally study art. Whorf commenced oil painting at the age of fourteen, and deeply benefitted from the family's move to Provincetown, where many prominent artists summered. Whorf went on to become an active member of the Provincetown art colony, and his career demonstrated an unflagging interest in scenes of Cape Cod.
Whorf pursued his studies at the St. Botolph Studio in Boston, followed by training at the School of the Museum of Fine Arts. He was a pupil of Philip Leslie Hale and William James in Boston, and additionally studied with Charles W. Hawthorne in Provincetown. He made extensive travels abroad, including time in France, Spain, Portugal, and Morocco. In Paris he had brief stints at the Ecole des Beaux-Arts, the Grande Chaumière, and the Académie Colarossi. He began to focus on watercolors, and received great critical praise upon his return to Boston.
Whorf was a regular exhibitor at Milch Galleries, New York, beginning in 1926, and at Vose Galleries in Boston. His work was also presented by the American Watercolor Society and the Pennsylvania Academy of Fine Arts. Whorf received an honorary Master of Arts degree from Harvard in 1938, and was awarded prizes in 1939 and 1943 by the Art Institute of Chicago. By 1947 he was elected as a full Academician to the National Academy of Design.
After maintaining a primary residence in Boston for many years, he moved to Provincetown in 1937, remaining in residence until his death in 1959. He continued to work with qualities of light, and was attentive to capturing transient moments. The diligent realism of his paintings drew acclaim, and he fostered an artistic output that spanned across landscapes, seascapes, genre scenes, and nudes. His works stand as an enchanting account of coastal life.

Written by Zenobia Grant Wingate