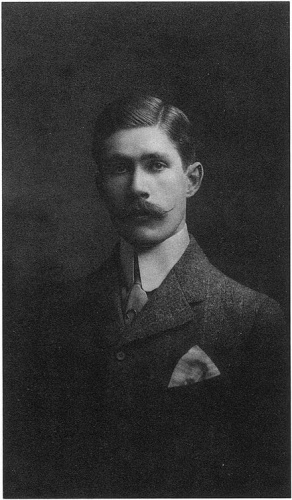 Albert Eugene Gallatin holds a privileged spot in the history of modern art as a "Park Avenue Cubist" and esteemed art connoisseur responsible for the first public collection in America devoted to contemporary art. Gallatin was born to a prominent banking family in Villanova, Pennsylvania on July 23, 1882. His great-grandfather, Albert Gallatin, was a distinguished political figure who served as Treasury Secretary under Presidents Thomas Jefferson and James Madison, and later founded New York University. At the age of nineteen Gallatin claimed his inheritance upon the death of his father and moved to Park Avenue in New York City. He was known as one of the city's most eligible bachelors, who frequented the opera and organized balls, co-founded the Motor-Car Touring Society in 1907, and maintained memberships in the Union Club, the Pilgrims, the Society of Colonial Wars, and was the sole American member of the French branch of the Society of the Cincinnati. Gallatin's growing interest in collecting reflected his tastes in American and French Impressionism as well as the Ash Can School, and he published a number of works on Aubrey Beardsley and James Abbott McNeill Whistler.

Over the next few years Gallatin began to re-examine his stylistic interests and views on the politics of creativity, developing the ambition to become a pivotal figure in contemporary art. In his 1916 publication American Water-Colorists, he expressed doubt in the capabilities of major institutions and state sponsorship to support new artistic genius, advocating instead the role of the enlightened critics and collectors. His wartime efforts as co-organizer of the Allied War Salon to benefit American War Relief brought him in contact with art connoisseur Duncan Philips, furthering his interest in abstract and modernist styles. After selling his Ash Can School and Impressionist works, Gallatin plunged into modern art with the purchase of two Cézanne watercolors and a Picasso painting. He became educated in newer developments through Société Anonyme, Inc., founded by Katherine Dreir, Man Ray, and Marcel Duchamp, and met with avant-garde promoter Alfred Stegelitz. His new acquisitions ranged from Americans Charles Demuth, Charles Sheeler, and John Marin, to the European modernists Picasso, Braque, Mondrian, Miró, and Juan Gris. Through annual trips abroad Gallatin visited these European artists in their studios and bought their works directly. As he came in contact with the great modern masters his own creative talents began to flourish. In 1926 he studied under American painter Robert Henri, and developed his interest in the Cubist style of Picasso, Braque, and in particular Juan Gris.

In December 1927 Gallatin opened the Gallery of Living Art in the South Study Hall of NYU's Main Building overlooking Washington Square. America's first public collection made wholly of contemporary art, the Gallery of Living Art predated the Museum of Modern Art (MoMA) by two years and the Whitney Museum of American Art by four years. Consisting of over one hundred and twenty-five paintings, the space exhibited such pivotal works as Picasso's Three Musicians and Léger's The City. Gallatin envisioned the space as a critical alternative to the presentation of contemporary art offered by such monuments as the Metropolitan Museum of Art, promoting a casual environment and ongoing intellectual discourse. While managing acquisitions, exhibitions, and upkeep, he took on as advisors George L. K. Morris, Jacques Mauny, and Jean Hélion. As chief advisor to Gallatin during the 1930s, Art Concret and Abstraction-Création painter Hélion directed Gallatin towards Orphism, Neo-Plasticism, De Stijl, and Constructivism. Intent on tailoring his collection against the competition of the Whitney Museum and MoMA, Gallatin purged his collection of figurative works in favor of abstraction.

After his long preoccupation promoting the art of others, Gallatin returned to his work as a painter in the mid 1930s. Though he never spoke publicly about his own art, he devoted hours of each day to painting in his studio. Under the guidance of Synthetic Cubism, Gallatin detailed his interest in form and structure through clarity of color and composition. He often worked within a collage aesthetic, experimenting with overlaps of shapes and colors, the boundaries of the canvas, and the relationship between foreground and background. He found his practice contemporaneous with neighbors George L.K Morris and his wife Suzy Frelinghuysen Morris, and Charles G. Shaw. Together these independently wealthy, educated, and urban-living painters became grouped as the "Park Avenue Cubists." The group exhibited together at the Paul Reinhardt Galleries in New York in 1937, with a second exhibition premiering at Jacques Seligmann and Co., New York, in 1939 before traveling across the country.

During this period Gallatin took an ever-increasing role in promoting American abstract art as the outbreak of World War II limited his contact with artists abroad. A member and financial supporter of the American Abstract Artists group, he advocated the work of Arshile Gorky and Willem de Kooning and co-founded the contemporary art journal Plastique. In opposition to a European-laden abstract art survey at the Museum of Modern Art in 1936, Gallatin developed the exhibit Five Contemporary American Concretionists: Biederman, Calder, Ferren, Morris, Shaw for the Paul Reinhardt Galleries, and later the Galerie Pierre in Paris. Meanwhile, Gallatin's Gallery of Living Art, renamed the Museum of Living Art, was highly influential in fostering the exchange of ideas among American artists and critics. Pivotal figures such as Clement Greenberg, Hans Hofmann, Arshile Gorky, Philip Guston, David Smith, Robert Motherwell, Adolf Gottlieb, and Elaine and Willem de Kooning attested to its decisive influence.

In 1942 NYU moved to reclaim Gallatin's exhibition space, and after rejecting a bid from MoMA, Gallatin moved the collection to the Philadelphia Museum of Art. A number of the collection's abstract expressionist works entered the Berkshire Museum in Pittsfield, Massachusetts, near to Gallatin's summer vacation site in Lenox. In 1986 the Berkshire Museum assisted the Lowe Art Museum in the circulating exhibition Albert Eugene Gallatin and His Circle, featuring Gallatin's cubist compositions among works from his landmark collection. Gallatin died in New York City on June 15, 1952, the visionary approach of both his collection and artistic production leaving an enduring impact on the world of modern art.
Written by Zenobia Grant Wingate
Chronology
1882 Born in Villanova, Pennsylvannia, July 23.
1899 Began collecting art of American and French Impressionists and members of Ash Can school.
1902 Came into family fortune after death of father. Moved to Park Avenue, New York City.
1903 Published annotated illustrated bibliography on Aubrey Beardsley.
1916 Authored American Water-Colorists, writing of doubt in art institutions.
1919 Released Art and the Great War, with one hundred illustrations.
1921 Published Modern Fine Painting in America: An Essay. Perspective on modern art innovation strongly affected by the Metropolitan Museum of Art's Post-Impressionism exhibit. Became a member of the Société Anonyme.
1922 Sold off older works and looked to new style through acquisition of works by Cézanne and Picasso.
1926 Began painting and studied with Robert Henri in Paris.
1927 Organized art show for the Library of the School of Commerce at New York. University. December 13 opened the Gallery of Living Art in New York University.
1930 Arranged exhibition of twenty-eight recent acquisitions at Brummer Gallery, NY.
1936 Returned to painting. The Gallery of Living Art renamed the Museum of Living Art. Organized exhibit Five Contemporary American Concretionists at Paul Reinhardt Galleries, NY, Galerie Pierre, Paris.
1937 Made member of the American Abstract Artists group. With Morris co-founded the contemporary art journal Plastique.
1938 Oil painting Composition purchased by the Museum of Modern Art.
1939 Exhibition of the "Park Avenue Cubists" debuts at the Jacques Seligmann and Co., NY and travels to the Arts Club of Chicago.
1941 Sold collection of 271 vases to the Metropolitan Museum of Art. Solo show at Willard Gallery.
1943 Collection moved from NYU to Philadelphia Museum of Art. Gave abstract expressionist works to Berkshire Museum in Pittsfield, MA.
1946 Published anthology American Abstract Artists.
1952 Died in New York City, June 15.
Exhibitions
Philadelphia Art Alliance
Corcoran Gallery of Art
New Britain Art Gallery
Century Association
Southern Vermont Artists
Hudson Valley Art Association
Deeley Gallery, Manchester, VT
Macbeth Gallery, New York City (4)
Milch Gallery, New York City (4)
Hirschl and Adler Galleries, New York City (3)
Memberships
American Abstract Artists
Salons of America
Society of Independent Artists
Public Collections
Works by the artist may be found at the Smithsonian American Art Museum and the Philadelphia Art Museum.
Bibliography
Debra Bricker Balken. Albert Eugene Gallatin and his circle. The Lowe Art Museum, University of Miami, Coral Gables, Florida. 1986.

Debra Bricker Balken and Robert S. Lubar. The Park Avenue Cubists: Gallatin, Morris, Frelinghuysen and Shaw. Grey Art Gallery, New York University: Ashgate, 2003.

"A. E. Gallatin and the Museum of Living Art." Grey Art Gallery New York University.

Francesca Rose, ed. and assistance of Claire Guilloteau. A Transatlantic Avant-Garde: American Artists in Paris, 1918-1939. France: Musée d'Art Américain Giverny, in association with University of California Press, Berkeley and Los Angeles, California, 2003.

Askart.com
New Outlook, Vol. 21. Alfred Emanuel Smith, Francis Walton, 1919. 134.

"Albert Gallatin's Great-Grandson Sponsors a Museum of Abstract Art". Life, May 2, 1938.

Peter Hastings Falk, Editor-in-Chief. Who was Who in American Art 1564-1975: 400 Years of Artists in America, Vol. 2. Madison, CT: Sound View Press, 1999.

Geoffrey T. Hellman. "Gallatin Revisited" The New Yorker. January 18, 1947, Talk of the Town section, 22-23.

Geoffrey T. Hellman. ": The Medici on Washington Square." The New Yorker. January 18, 1941, Profiles section, 25-26.

Geoffrey T. Hellman. ": Abstract King." The New Yorker. May 09, 1942, The Talk of the Town section, 11-12.

Albert Eugene Gallatin. Art and the Great War. New York: E.P. Dutton & Company, 1919.